Boyle County deputy's K-9 killed in crash, law enforcement mourns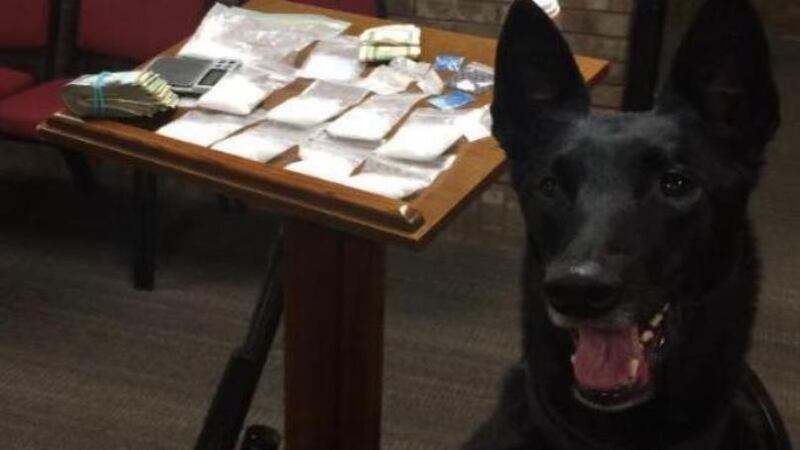 Published: Dec. 31, 2019 at 5:01 PM EST
A Boyle County sheriff's deputy was involved in a crash Tuesday afternoon in Danville, and investigators say his K-9 did not survive.
The two-vehicle crash happened on the US 150 Bypass near Cattleman's Steakhouse.
Danville police say Deputy Casey McCoy was turning left onto the bypass when his cruiser was hit on the right side by a pickup.
Deputy McCoy was injured in the crash and was treated and released from the hospital.
Officers say Deputy McCoy's K-9, Nikki, a nine-year-old Belgian Malinois died at the nearby Animal Hospital of Danville.
The sheriff's office said Nikki was the best drug dog the office ever had.
"She had a fantastic career. Countless arrests. Not just a loss for Casey's family but a loss for the community," said Sheriff Derek Robbins.
"This dog has been his partner for going on nine years now, every day of his career, the dog's career has been with this deputy. He's taking it pretty hard. We want to do the best investigation we can for him and for all the parties involved," said Danville Police Sergeant Brandon Record.
Two people in the pickup truck were also taken to the hospital for minor injuries.
Police plan to shut down the Danville Bypass to reconstruct the crash. They say that it will be done late at night or early in the morning to not disrupt traffic.
Sheriff Robbins says they are working on plans for a memorial service for Nikki this weekend.