NWS says EF-2 tornado touched down near Paducah as surveys continue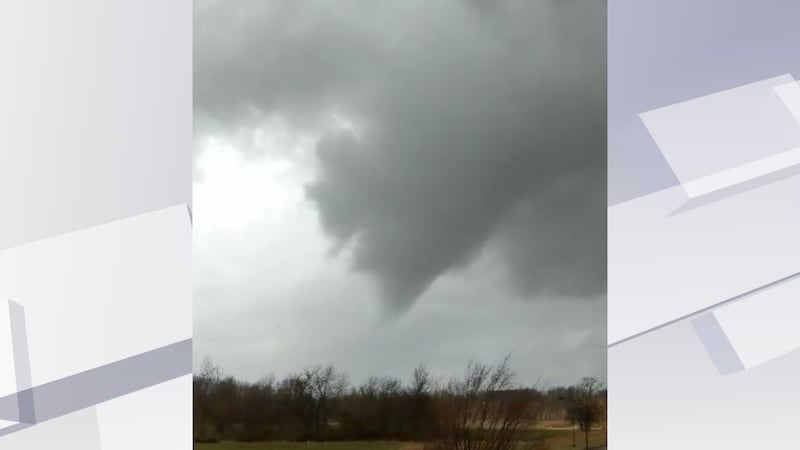 Published: Mar. 14, 2019 at 11:11 AM EDT
The National Weather Service says storms producing tornadoes have hit portions of western Kentucky.
The NWS Paducah office tweeted the tornado just missed its office in West Paducah around 10:30 a.m.
The tornado was preliminarily ruled an EF-2 based on damage, but the team didn't provide an exact wind speed as the survey continues.
A tornado did touch down in Lone Oak in McCracken County. The weather service also said a tornado was observed near Morganfield.
Kentucky State Police confirmed a person was injured in the tornado, but that person is expected to survive. The tornado damaged a preschool with 40 children inside.
The Paducah Police Department said the city avoid most of the damage, but there are widespread power outages.
The Kentucky Transportation Cabinet is asking drivers to avoid traveling in western McCracken County and southeastern Ballard County for the rest of the day because of storm damage. Many roads are currently blocked because of debris.